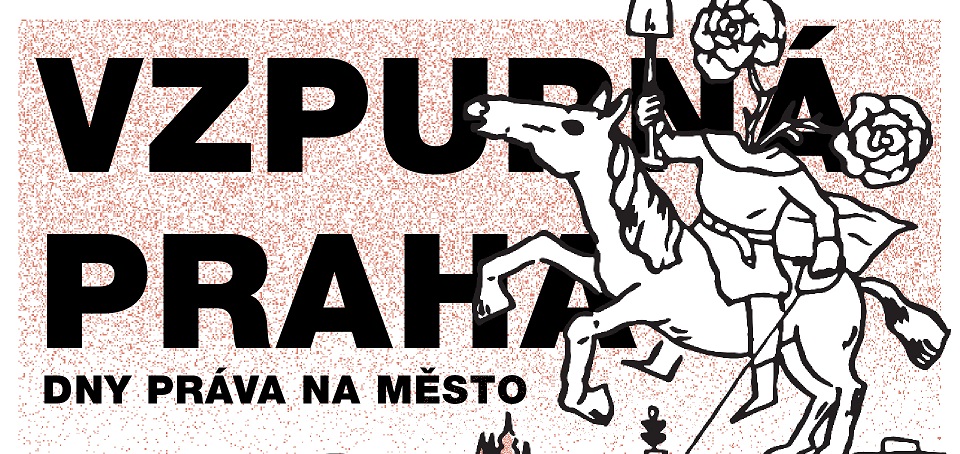 Rebel Prague: Days for the right to the city
It doesn't take much to be labeled a rebel in the city. Planting some flowers outside your house is enough. Or riding your bike through the centre of Prague. Not to mention protesting demolitions of historical buildings or standing up and supporting parks over shopping malls. In the blink of an eye and to your surprise, you become a rebel. All it takes is the will to improve our lives in the city. We think that we all have the right to the city. That's why we are organizing an event where people living in Prague and wanting to improve public space can come together with activists, social workers and academics focusing on urbanism. There will be discussions, workshops and lectures focused on community housing, better life for disadvantaged residents of the city, on the public space as a place open to creativity, sport or eco-conscious transportation. Individuals as well as collectives from Prague and abroad will present all the possibilities and things that already work. We want to educate and inspire ourselves. We want to organize and to have fun. We want to show that a different city is possible. Come and take part.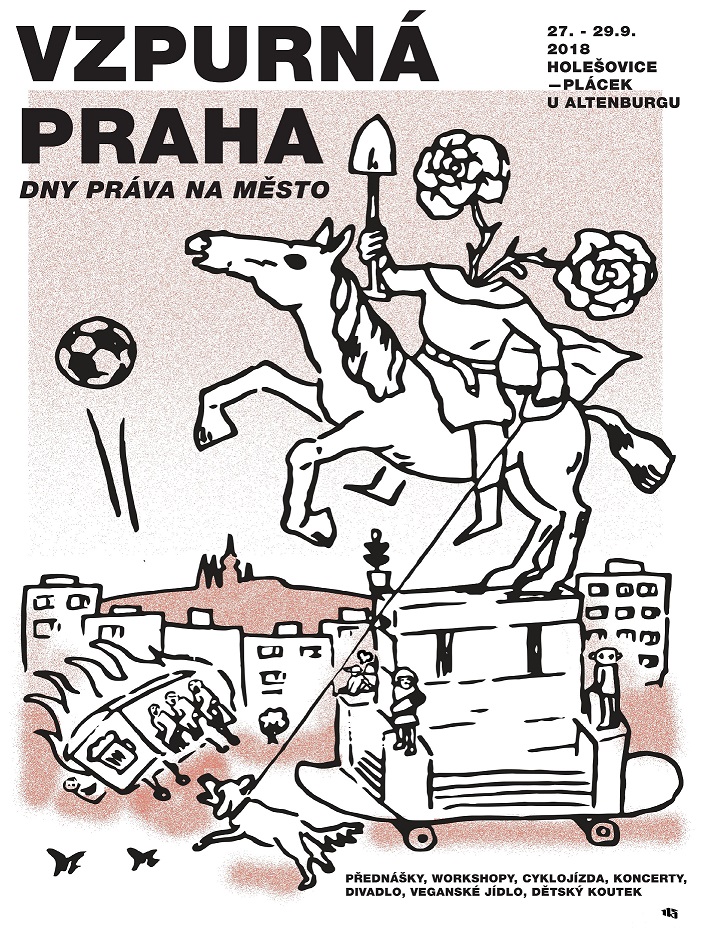 Our cities are slipping through our fingers. Housing is increasingly hard to secure. The rents in Prague grow twice as fast as salaries. Senior citizens, students, people with disabilities and middle class as well – all are being pushed out to the outskirts. Bureaucracy suffocates all the authentic life in the streets. Big part of the city that is completely estranged from its inhabitants is growing by the minute. The local authority makes sure that the group that gets the most support and the best conditions are the developers and their profit, while it is unable to provide even the basics to people living within its limits. Basics such as keeping bridges from falling or making sure there is enough affordable housing available.

To us, right to the city means the right to cooperate on creating the environment we live in – and creating it directly and autonomously. We want everyone to be able to live in Prague with dignity. We want lively, creative community spaces instead of derelict empty houses in the hands of profiteers. We want friendly, diverse, barrier free city based on solidarity and running on sustainable transport. We want a democratic city in which we, as its residents, can choose, for example, if we want another giant office building near Masaryk railway station or if we prefer affordable housing, park or library to be built instead.
We don't want to stand by and watch how we are increasingly estranged from a city filled with anonymous office buildings, tourist traps and traffic jams. Let's talk about the city that we want and how can we change it to our liking. Let's learn from each other, let's organize and show everyone that this city belongs mainly to the people who live in it. Everybody has the right to the city!
Program
Program brochure for download

Practical Informations
Location of events
All the program is happening in the Altenburg ship area – on the ship and at adjacent stages. The only exception is the "Gentrification in Holešovice" walk that starts at Ortenovo náměstí.

– stage Vzpurná (Rebel)
– stage Právo (Right)
– stage Most (Bridge)
– Kid's tent
– the Altenburg ship (evening gigs only)
Toilets are available in the area in front of the Altenburg ship.
Entrance fee
The entrance fee is voluntary and you can contribute at our info-stand.
Recommended entrance fee for the evening gigs is CZK 100 – 200.
Food and drink
Every day until 6 pm, you can taste food made by Kuchařky bez domova (Cooks Without Homes) – a project of Jako doma – Homelike organization working with homeless women.

After 6 pm, you can buy food at the Altenburg bistro.
The bar is open almost the whole day.
Information, safety, care
Is there something you don't understand? Are you feeling unsafe? Did something unpleasant happen? Come to our info-stand and tell us.

Kids
There is a kid's tent in operation during the whole event with toys available. Every day, there will be a painting workshop with the theme being "This is what a good city looks like" and other program. More info on Facebook and on the program boards.
Respect, solidarity
The event is supposed to be an open space for everyone to feel safe and have space to express themselves. But freedom at the event has its limits – we don't tolerate sexism, ageism, racism or any other kind of oppression.

English vs. Czech
Don't speak Czech? No problem, we are working on a system where translation will be provided on every lecture, either individual or for a group. Same is true for translation from English to Czech.

More info on Rebel Prague
facebook (https://www.fb.com/events/1846590878765374/)
twitter (https://twitter.com/VzpurnaPraha)
radar.squat.net (https://radar.squat.net/en/node/287655)