Feminist Saturday
Coming soon is not just a celebration of women on International Women's Day but a chance to build solidarity and strategy for the future because our plan goes beyond March the 8th and into a future for the emancipation of women and of humankind.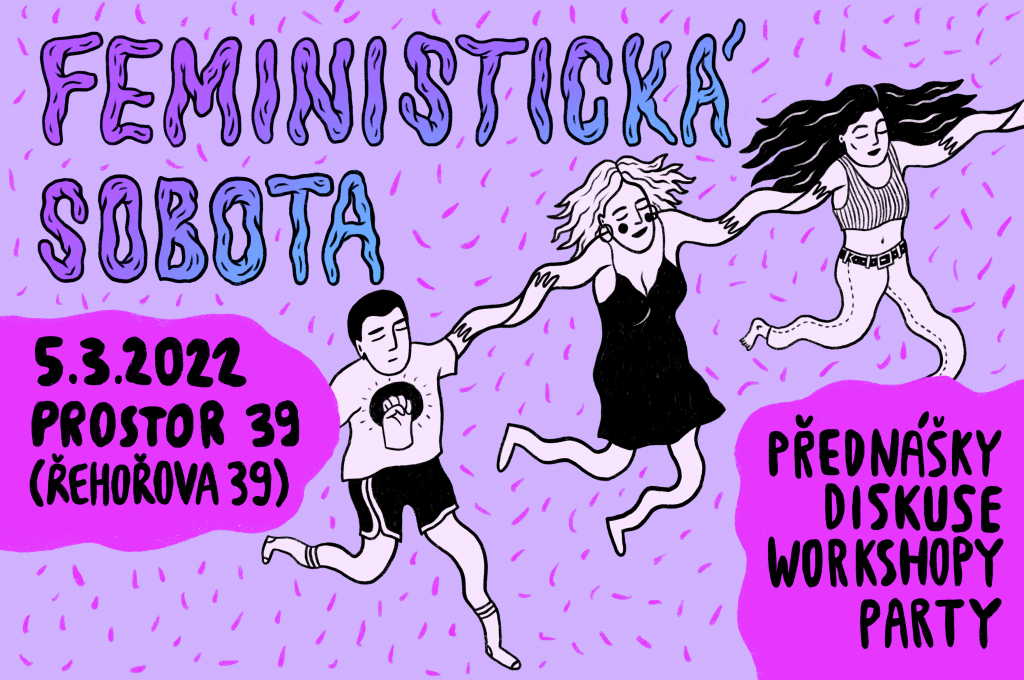 At the fabulous and welcoming venue of Prostor39 (Řehořova 39) we have a marvellous menu for you:
• A talk on the Istanbul convention (Petra Kalenská)
• A workshop on radical sewing by Kundy Crew
• A discussion on the vital recent work of socilist feminism, "Feminism for the 99%" (Ľubica Kobová a Diana Young, chaired by Petra Jelínková)
• A DIY gynaecology workshop (Bětka a iv)• A talk on the impact of the Covid pandemic on the caring professions (Petra Selingerová, ALICE – trade union of employees in social services)
• A discussion about the pro-choice struggles in Central Europe (representatives of Ciocia Czecsia, Nebudeme Ticho and Za slobodné maternice collectives, chaired by Mina Baginová)
• A debate over freedom of speech and cancel culture from a socialist feminist perspective (CLARA Collective)
• Clothing fundraiser for homeless women (bestowed upon Jako Doma)
• Final party with DJs (Mary C)
On the spot, there will be children's play area.
The events will be in Czech or English. We will facilitate translation from Czech to English.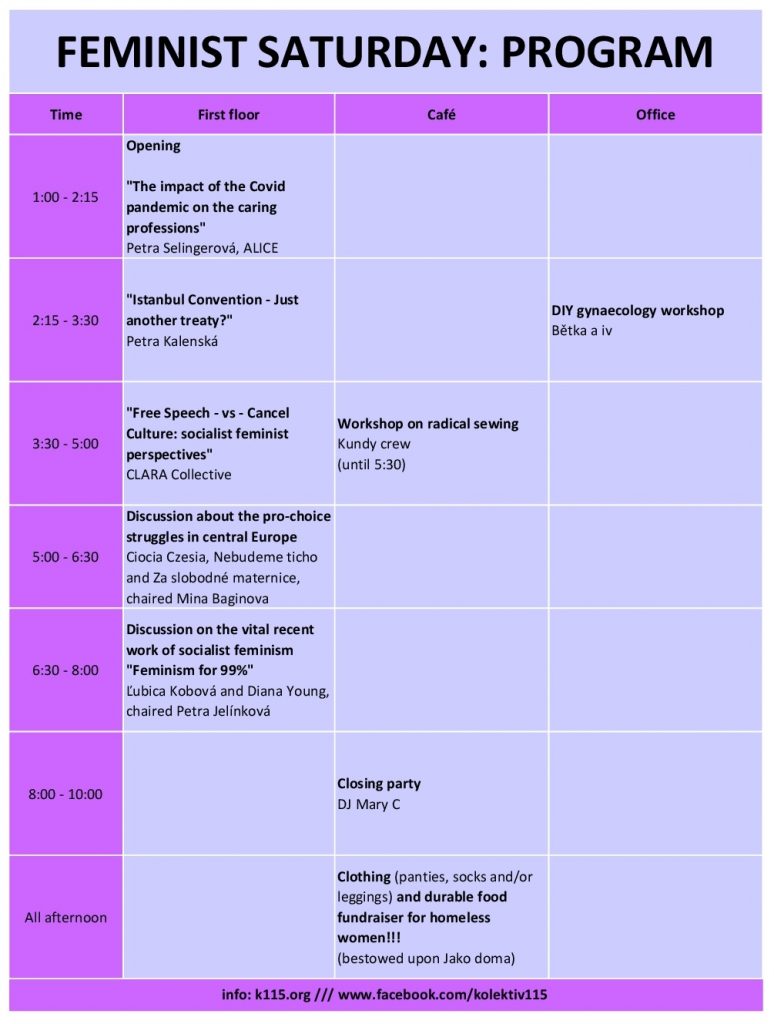 Together against patriarchy!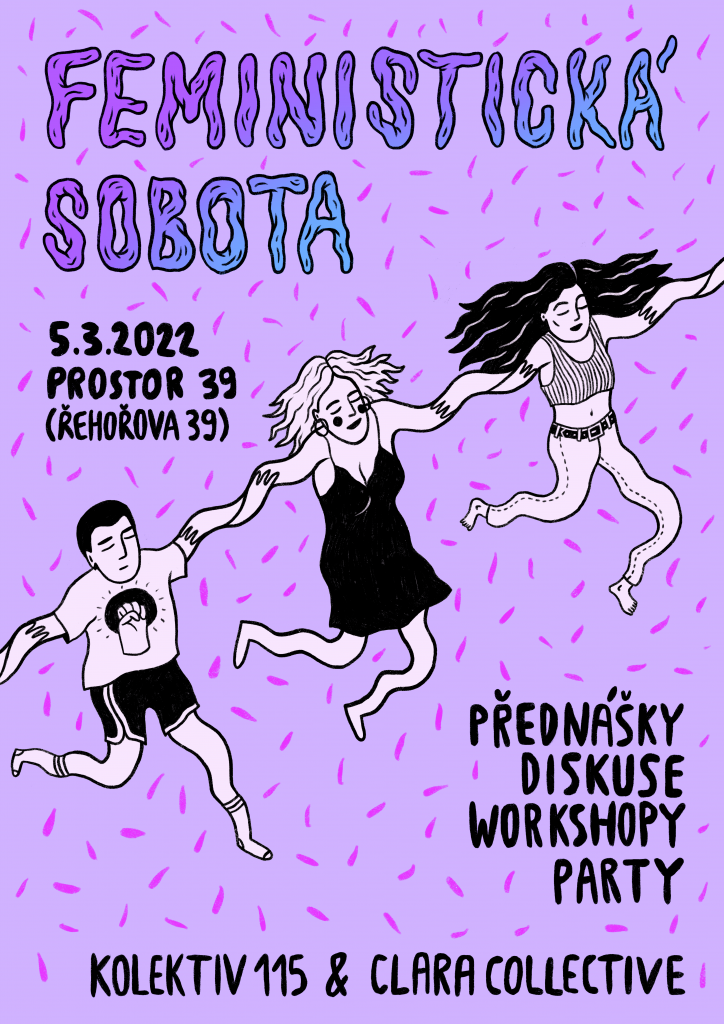 Thanks to Bety Suchanova for the beautiful graphics.